6 Home Office Accessories You Need To Improve Focus
If you buy something using the retail links in our articles, sometimes we earn a small affiliate commission. This does not impact the products we recommend.
In the past year I got into the habit of using several USB sticks interchangeably (I know, I know it's now 2020 but USBs still prove handy from time to time), and not remembering which stick contained the file I was looking for used to always catch me out. 
Cycling through the sticks was irritating, and when combined all of the lost minutes added up to an astounding amount of wasted time. 
Whilst the fix is obvious (ditch the second and the third USBs and you'll know instantly where  to find the files) I just got caught in the trap of not stepping back for a minute to look where small improvements could be made.
Many of us are similarly guilty of failing to see the bigger picture when it comes to working at home in our home offices.
Your office can be a sanctuary for getting things done, or….depending on how you set up your workspace, it can also turn you into a prisoner of your own making.
A recent study revealed that how you manage your desk, and the accessories you use can significantly impact upon various aspects of your productivity. 
And so paying attention to your home office set-up is important, especially when the stakes are your ability to be creative and your own mental well-being.
In this article, we look at six office accessories that can help you make working from home that bit easier. 
In no particular order they are…
A Desk Organizer
Indoor Plants
Noise-Canceling Headphones
WiFi Signal Booster
Portable Hard Drive
Portable Power Pack
Has it ever taken you more than a minute to find where you last put that notepad, or those post-it notes?
Scientists have been debating for many years whether a clean desk or a cluttered one is most productive? And they haven't quite agreed conclusively on what exactly the best approach is.
On one hand, the messy workers usually keep a large volume of papers and accessories on their desktop creating a simple if not elegant storage system. 
This clutter can sometimes lead to misplaced items and a lesser ability to concentrate. 
One the other hand keeping your desktop too tidy means your mind gets distracted by any "mess" that appears throughout the day, and secondarily you create work for yourself by retrieving and re-filing your frequently used objects.
On balance when it comes to working from a home office the clean desk perks such as…..
     

Enhanced productivity

     

Reduced stress

     

Improved focus

     

Ability to make healthy food choices
….win out.
And that's why the first item to make our shortlist is a desk organizer.
Bamboo Desk Organizer
BAMBOO DESK ORGANIZER — Organize and store a wide variety of items including office supplies, toiletries, and much more— Features 3 tiers of storage to maximize space
MULTI-PURPOSE — Use for stamps, sticky notes, paper clips, scissors, bills, pens, pencils, business cards, notepads, and more(does not fit regular 8x11 paper) — Also great for cosmetic collection, toiletries, jewelry, hair accessories, crafts, kitchen pantry supplies, letter mail sorter, computer tech gadgets, etc
EFFICIENT SPACE SAVER — Eliminates clutter, frees cabinet space — Fits small spaces, cubicles, shelves, vanity, tabletops, countertops, etc — Suitable for Home ,Office, School
PULL OUT DRAWERS — Includes removable drawers for storage that effortlessly open and close — Offers plenty of storage to tuck away and conceal small items when not in use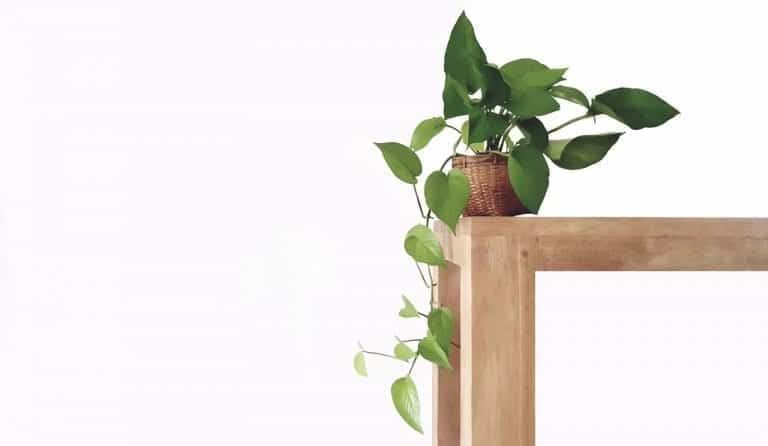 Plants are aesthetically pleasing, but they also have a large number of benefits when it comes to improving your ability to concentrate or study. 
Most large institutions nowadays have a veritable jungle of indoor plants lining their office buildings and this is no accident. 
Plants aren't just lovely to look at, they boost self-esteem, mood, and subtly encourage you to work consistently. Bringing the outdoors into your workspace can increase your performance by up to 15%.
According to research from Exeter University, indoor plants in your office also help improve memory retention as well as make you feel more relaxed and engaged with your assignments.
While some have trouble keeping desk plants alive, there are plant species like aloe plants, air plants and succulents that thrive with minimal attention. So if you unintentionally kill every plants that crosses your path, these could be viable options for you.
Noise cancelling headphones
Noise-canceling headphones aren't just good for people who want to enjoy their music, they are an ideal companion for anyone seeking serenity amid noisy and distraction filled environments.
Within a home office, distractions in the form of unregulated noise will likely include your family, housemates, traffic from the nearby road or your cat who is now an ever present work companion.
Whilst we couldn't find a quantifiable measure of just what implementing noise cancelling headphones into your working day means to productivity, the positive effects of having control over noise disturbances is well known. 
Sale
Jabra Elite 85 Noise Cancellation Headphones
Block unwanted background noise: Jabra Elite 85h Wireless Headphones are engineered for the best wireless calls and music experience with SmartSound; Smart active noise cancellation responds to the environment, switching on if it detects background noise
SmartSound audio: The revolutionary SmartSound Audio technology in these Bluetooth headphones analyzes your sound environment and automatically applies your personalized audio to give you the sound you need, when you need it
Long battery life headphones: Up to 36 hours of battery on a single charge (with ANC switched on), and fast charging of 5 battery hours in 15 minutes; Listen from the start of the day to the end with these noise canceling headphones
Unmatched call quality: The advanced technology uses 6 of the 8 built in microphones to enhance call quality and block out background and wind noise; This enables crystal clear sound, so you can make and receive calls in total confidence
'Working from home' almost always involves working on a computer to one extent or another.
And so disruption free working requires an internet connection that is both strong and reliable.
If your workspace happens to be several rooms removed from your WiFi router you might find that the signal is a little weaker or struggles when you need to undertake critical tasks heavy on the bandwidth (e.g. video conferencing, uploading , presentations in real time).
In theory, WiFi signals have little problem passing through materials such as wood, glass and drywall, but may struggle to penetrate concrete, brick and metals. 
And as it's much easier to extend the signal of your wireless internet connection than it is to move your entire home office, the most straightforward resolution is to buy a WiFi signal booster. 
These small boxes can be positioned at a point closer to your work station and help amplify weak WiFi signals to extend the range of your existing network.
TP-Link AX1500 WiFi Extender Internet Booster
WiFi Extenders Signal Booster For Home: Expand high-performance WiFi with RE505X featuring high-gain antennas that are specifically designed to eliminate WiFi dead zones
WiFi Booster with WiFi 6 Speeds: Enjoy smoother and more reliable streaming, gaming, downloading, and more with dual-band WiFi speeds up to 1.5 Gbps (1201 Mbps on 5 GHz and 300 Mbps on 2.4 GHz)
Connect More Devices to Your Network: Connect more devices that are out of range from your main router while eliminating poor performance and weak WiFi
WiFi Extender with Gigabit Ethernet Port: Experience wired speed and reliability anywhere in your home by connecting your favorite device to the gigabit Ethernet port.
A hedge against a devastating loss of work could be to backup your files regularly to a place beyond your own computer's hard drive. 
This is commonly done via cloud storage but an alternative option is a portable hard drive.  
Cloud storage such as that offered by Google Drive or Dropbox is extremely convenient especially if you're sharing files with another remote worker, and for day to day operation it is hard to beat. 
However, each of the cloud storage providers offer only a limited amount of free cloud storage before you have to start paying. If you don't like the idea of a monthly fee coming out of your bank account or you want to work offline for an extended period an office accessory such as a portable hard drive might be the peace of mind you need.
Sale
This one might seem a little bit of a strange suggestion what with home offices being typically close to wall sockets.
Whilst power banks are best known for being associated with travel and commuting, having one that is charged and ready to be used in your home office allows an additional amount of freedom over how you spend your working hours at home. 
Many power banks have the ability to charge multiple devices, including laptops, at once. So if the weather conditions are amenable to outdoor working you at least have the option of extending your time outside beyond when your computer would normally have you dashing for a power outlet.
Anker PowerCore 20,100mAh Portable Charger
The Anker Advantage:Join the 50 million+ powered by our leading technology.
Ultra-High Capacity:Weighs as little as a can of soup (12.5 oz) yet charges the iPhone 8 almost seven times, the Galaxy S8 five times or the iPad mini 4 twice.
High-Speed Charging: PowerIQ and VoltageBoost combine to deliver the fastest possible charge(does not support Qualcomm Quick Charge). Recharges itself in 10 hours with a 2 amp charger, phone chargers (generally 1 amp) may take up to 20 hours.
Certified Safe: Anker's MultiProtect safety system and high-quality LG battery cells ensure complete protection for you and your devices.
If you're looking to use two monitors at the same time, a dual monitor mount stand will be what you need. Here we've sifted through the...
Read More
Modify your typing habits with one of these keyboards to reduce the discomfort brought on when typing with repetitive strain injury (RSI).
Read More