Cheering Your Home Working Successes
Creating an ideal environment from which to work from home isn't easy.
Even if you are an experienced home worker it can be tough to ward off distraction all of the time and difficult to sustain a workflow. 
That's where Eden Indoors can help.
It's been 7 years now since our home offices were first set-up inside our Scottish home. In that time we've designed, re-designed and feng shui'd our set-ups silly in an attempt to build a workstation that made working from home easier and heaps more enjoyable.
From being obsessed with improving productivity (before taking a step back and realising chasing numbers perhaps isn't always be the best approach to take) to embracing upgrades in tech that help your posture, eyes, wrists.
You name it we've experimented with it all. 
By testing upon ourselves we learned a thing or two about office design and productivity habits that might prove useful to you, and Eden Indoors is our way of sharing what worked and what turned out to be a lost cause.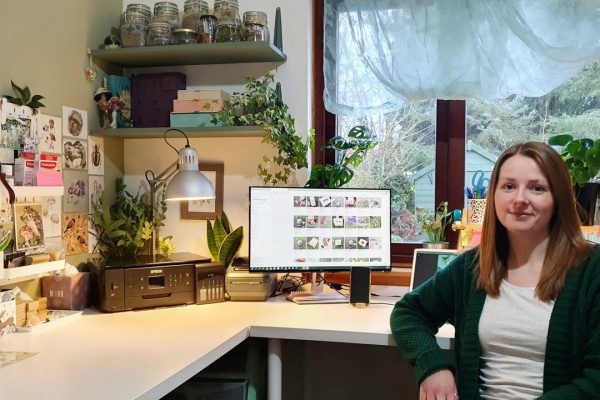 9
Years Of Experience Working From Home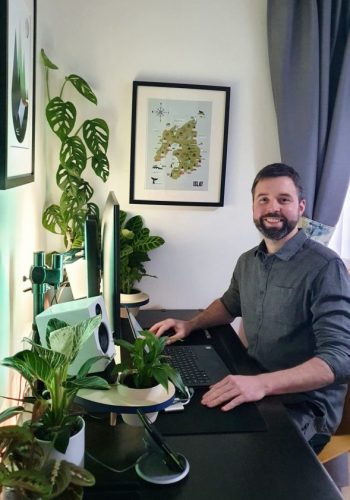 On The Topic Of Biophilic Design
Our time in university amounted to a Masters in Ecology and Environmental Sustainability as well as a couple of undergraduate degrees in the same field.
What really stuck was the benefits obtained by remaining connected to nature, in particular through biophilic design.
Incorporating natural elements into your workspace (such as plants) can improve your working efficiency, which is a win-win scenario if you ask us. 
Our experiment with biophilic design involved designing and making monitor stands that made it easy to bring houseplants into your home office. 
Fortunately they've had some really positive feedback on Etsy, and were even selected to feature in a magazine or two.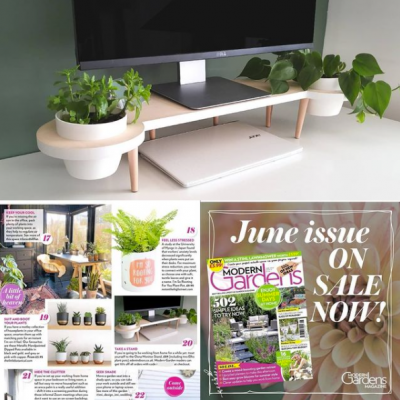 96
House Plants And Counting
As a result, our desk setups and many other corners of our wee single story house are now approaching 'urban jungle' status. 
So you don't have to, testing propagation methods, houseplant grow lights, growing medium and watering habits are next on the list. 
Whilst Eden Indoors remains a side project, day to day my job consists of helping large construction companies interact carefully with the environment. Mostly this means proofreading reports but sometime also means climbing trees to look for bats. 
Fun Fact: I used to work as a cheesemonger and at the weekends run canicross with our Wirehaired Vizsla 'Birch'
I on the other hand design and make full-time for my own two handmade businesses, before completely changing tracks and becoming a self-employed seamstress and jewellery maker. 
Fun Fact: Before I worked full time from home, I worked in a top secret endangered species breeding program. Any free time is spent walking in the nearby vast Galloway Forest Park and digging in the garden.
Special Guest Editor - Birch The Wirehaired Vizsla