10 Stunning Succulent Selling Etsy Shops | 2022 Review
If you buy something using the retail links in our articles, sometimes we earn a small affiliate commission. This does not impact the products we recommend.
Equipped to survive arid conditions, the water storing fleshy leaves, stems and roots allow succulents to put on a display of shapes, color and texture like no other group of plants.
Growing naturally in habitats (deserts, savannah and mountainous regions) that are low in moisture, their ability to tolerate tough growing conditions has also made them much sought after as indoor plants. 
A quick check on Google Trends in fact, shows the popularity of succulents taking off in 2010, and never looking back. 
This boom has provided many talented plantsmen and plantswomen a realistic chance of starting and supporting a small business selling succulents online.
Having a houseplant collection ourselves that is close to 100 plants (heavily weighted in number towards foliage plants), we felt it's about time the collection was diversified to include a few succulents.
So we turned to Etsy. 
Through shopping ourselves we built up a good idea of where the best succulent selling Etsy shops are tucked away. Hopefully our shortlist below will prove useful to you too.
For clarity our favorites weren't just picked out of thin air. There were some 'strict' criteria used to assess whether a shop was deemed a hit or a miss.
The attributes we sought included…
A demonstrated knowledge of succulents
A diverse selection of succulents for sale
Really positive customer reviews
Genuinely helpful information in the listings
Before sharing the select few, a quick word…
Please assume that sellers on the list only distribute plants throughout their own country. This might not always be the case but to best preserve the health of plants its probably in your interest to shop as close to home as possible.
For this reason we've tried to spread the geographic range of shops across each side of the Atlantic, between UK and US sellers.
Our Best Succulent Selling Etsy Shops Are...
Okay, so the stores weren't intended to be presented in any particular order, but I must admit… this Etsy seller is featured first and foremost because the sheer knowledge and experience behind their operation  makes Succulentastic just one of those 'check here first before looking elsewhere' shops.
Based on the Isle of Wight, off the south coast of the UK mainland, Succelentastic is the Etsy storefront for Eddington House Nursery.
Fronted by nursery curator Ian Chadwick, this shop specialises in showcasing rare succulents that are grown on the same site that hosts to the Isle's annual 'Rare Plant Fair'.
Amongst the selection of 19 genus of succulents listed at the time of writing there are familiar names, right next to some lesser known ones that sure spark curiosity. Amongst others the genus include… 
Crassula
Kalanchoe
Cereus
Haworthia
Sedeveria
Delosperma
What makes Succlentastic stand out to us?
The veritable catalogue of rare succulents on display at Succulentastic (over 100 species for sale at the time of writing), really caught our eye.
From Faucaria tuberculosa, that has the appearance of the jaws of a snapping crocodile, to the beautifully delicate flowerheads of Lampranthus copiosus there's plenty to keep the avid collector happy. 
Plus scores of new varieties are always being propagated on site.
Most plants are sold with well developed root systems giving you a head start vs cuttings or leaves, and attribute also lets you know that each specimen has been well cared for (a care guide for succulents is also available on the nursery website).
Even if succulents aren't your thing, a visit to the orderly shop front is almost guaranteed to make your day that little bit better. 
Being this capable and committed to growing succulents it'll come as no surprise that the team also have a sister shop, 'Plantstastic', that offers an equally impressive selection of foliage and flowering houseplants.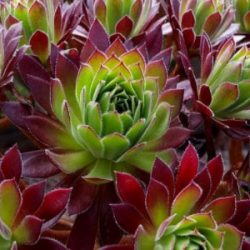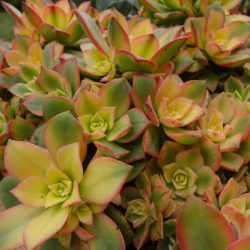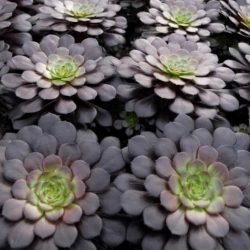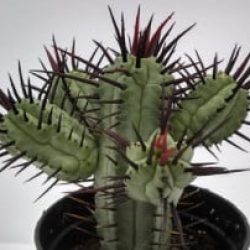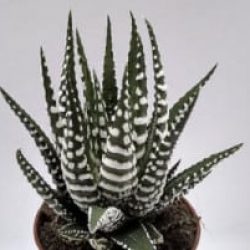 Flying the flag for the small independent sellers, Lucy's Succulents UK offer a gigantic selection of plants, leaves, rooted & unrooted cuttings at prices which are seriously hard to beat! 
If you're not overly confident in your ability to keep succulents alive, or are just looking to take up the hobby, then this store would be a great place to get started without having to worry that the 'curse of the green finger' will hurt your bank as well as your plants.
A joy to browse, the 200+ listings are about to be supplemented in the near future by a myriad of rare Korean succulents. Something to get excited about for sure!
Pick up one of the elegantly simple succulent sized plant pots at the same time and you've just made a perfect low cost gift for a friend. Congratulations.
Having only been in operation for a few months, it's clear from the large number of sales and positive reviews that Lucy is looking after her customers extremely well.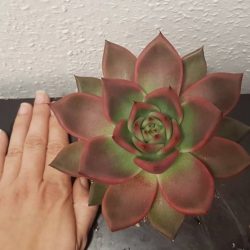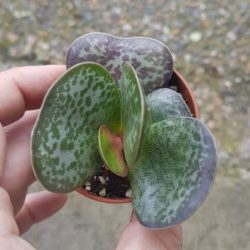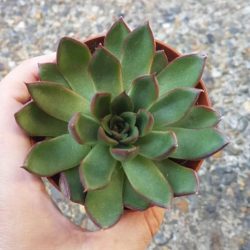 Established back in 2016, Peng Succulents is somewhat of a wise old wizard amongst the fresh faces selling succulents on Etsy.
Grown and nurtured in Bexleyheath, London, the rare succulents offered by this shop are carefully curated. Quality over quantity is the name of the game on this easy to navigate store.
Where Peng Succulents really excels is in the celebration of planting, displaying and caring for your new plant gang. 
Beautiful hand shaped pots = Check
Soil mixed and portioned especially for succulents = Check
Quality plants = Check
If you're in a rush to pick up a gift but don't know the first thing about succulents, then Peng has you covered…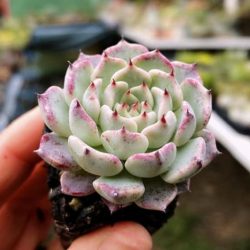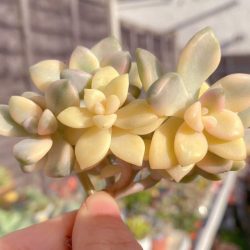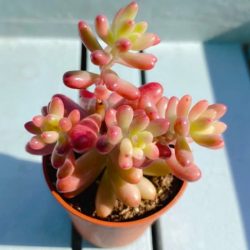 Other UK Succulent Stores Worth Checking Out....
Uplicot
Owner Nadia combines her passions of jewelry, woolen wear and succulents to bring an Earthy feel to this long established Etsy Store (2011). Of particular note is the beautiful selection of trailing succulent cuttings including Dolphin plant (Senecio peregrinus), String of Turtles (Peperomia prostrata) and the Jade necklace plant (Crassula Marnieriana Hottentot).
Green Wych
Multiple pages of rare and unusual Echeveria, Graptoveria and Pachyveria makes it difficult to shop here without instinctively wanting to fill your basket. 
One listing even offers a collection of 50(!) leaves and cuttings to start you on your way to having a mega collection. As a keen gardener I can't think of a more exciting gift to receive.
74 pages of positive reviews let you know you're in safe hands with Green Wych and store owner Annie.
A business propagated out of a lifelong passion for succulent and cacti, All About Succulents has proven a sure hit with the Etsy community.
It's as much about sharing helpful knowledge as it is providing quality plants for owner Michael and his team, and this infectious enthusiasm shines through in the 4,000+ positive reviews from a loyal customer base. 
What makes All About Succulents stand out to us?
Aside the fact you're already winning by choosing plants nurtured by the AASFl team, there's the vivid listing descriptions that help you understand  qualities and characteristics of each species. I happily got lost reading listing upon listing, wondering how each succulent might fit into our own indoor jungle.
I don't know how best to describe it, but there's also something comforting to know a large proportion of the plant collection is reliably grown from mature donor plants that have been cared for over many, many years. 
From the pink and blue skin of Aloe kamikaze, to the dramatic stalks of Stapelianthus decaryi, and the dark burgundy blooms of Stapelia Leendertziae "Black Bells", the diversity of plants on show here is stunning.
If you're after something highly unusual, check out the Myrtillocalycium "Polyp" , a grafted plant otherwise known as the Dragon Cactus. 
Plants are shipped across the US only either bare rooted or unrooted.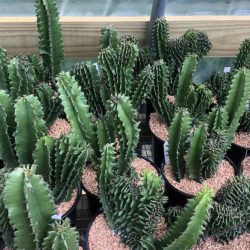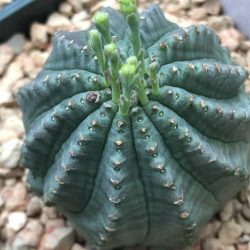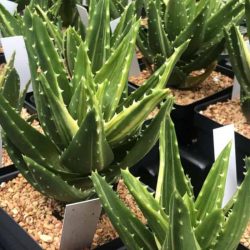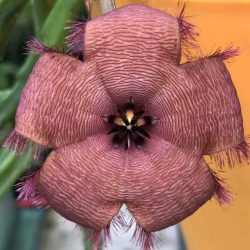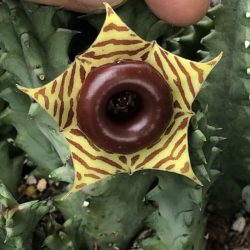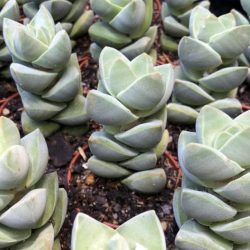 Sourcing and growing succulents of only the highest quality has always been a priority of NorCal Succulent Shop owner Eddie.
Fed up with paying over the odds for succulents from big box stores, often for a below par specimens, this was a classic case of 'if you want to do something right….do it yourself'!
The listings for an impressively diverse selection of plants on NorCalSucculentShop are organised elegantly into pot size (2″, 2.5″ and 4″), making navigation straightforward for those new to the world of succulents. 
Staying true to the aim, even the rarer plants are offered at very fair prices indeed. This honest approach to business has clearly struck a chord with customers amounting to almost 10,000 sales in little over a year!
The succulent adventure has even taken Eddie to the point of opening a brick and mortar store to keep up with demand. If you're ever lucky enough to find yourself passing through Martinez, CA, you know where to go.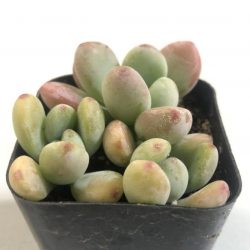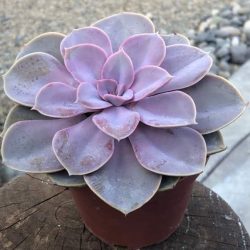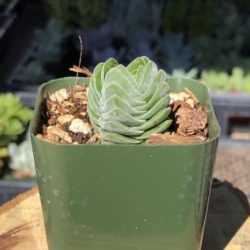 We love giving plants as gifts, both to encourage the reluctant gardener (you know who you are) and to our green fingered friends who appreciate anything that grows.
The problem with gifting our own home grown plants however is that they lack a certain, well,  giftability (translate = they make rubbish gifts).
This is where the family run 'Succulent Bar' can step in to save the day. Jessica and the family design, source and supply carefully curated succulent gift boxes for a whole host of occasions including 'Birthdays' (of which there is a huge 26 different boxes), 'New Home' and 'Corporate' celebrations. 
The high quality of individual items allows you to gift these boxes without any worries whatsoever.
Check out the Succulent Bar website too to learn more about family and their popular custom designed party and wedding favors service.
Shipping is available throughout the US.
Other US Succulent Stores Worth Checking Out....
Queen of Succulents
A familiar name to many succulent collectors, the Queen of Succulents, is known for creating living art using succulents as the building blocks. Something her 120k Instagram followers(!) just cannot get enough of. 
An aerial shot of each plant adorns listing thumbnails, making it really easy to compare and contrast plant colors against one another. This is perfect if you are hoping to gain an idea of how they might look next to one another in your own living art.
Our favorites were the eye catching neon shades of Echeveria gilva and the deep emerald Echeveria raindrops.
Dutch Touch Growers
Based out of Zeeland, Michigan, the family owned and operated Dutch Touch Growers bring 20 years of experience in the plant growing industry to the table.
This shop can supply succulents on a serious scale should you wish to plan a large number of corporate giveaways, or nature inspired party bags.
Fully rooted plug plants including Sempervivum Golden Nugget come with a convenient QR code that leads direct to an online succulent care guide.
Kels Succulent Shop
The bizarre yet highly sought after Mermaid Tail succulent (Crested Senecio Vitalis) is the first thing that draws the eye when visiting Kel's Succulent Shop. This only lasts for a few seconds mind as immediately the Aloe firebird, and  the chilling Dragon Bone Cactus demand attention.
If ever there was a collection of plants which showcased the diverse, beautiful and sheer odd world of succulents, it's Kel's shop. 
Why buy plants on Etsy?
Not only do you have a better selection of plants to choose from by shopping for succulents on Etsy, the cost is almost always more agreeable AND you get to tap into the knowledge base of genuinely passionate experts. 
Unlike big box stores or garden centers, picking up succulent cuttings and individual leaves is also a viable option on Etsy. 
Can succulents stay outside in winter?
Generally succulents are able to be left outdoors during winter (in their natural surroundings many succulents are exposed to very low temperatures), however when extreme temperatures, beyond that which the plant has evolved to cope with are experienced, the plant will begin to suffer.
Damage to the tissue of most succulents is sustained when temperatures dip below freezing for a sustained period of time. There are species that can handle these conditions but as a rule of thumb think of 35F as the threshold.
To reduce the risk of plant damage, during colder months many Etsy sellers encourage the inclusion of heat packs in amongst parcels containing live succulents.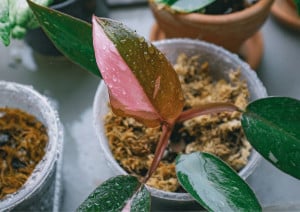 The Pink Princess and Pink Congo seem similar on the surface, but their differences are stark. How can you tell them apart?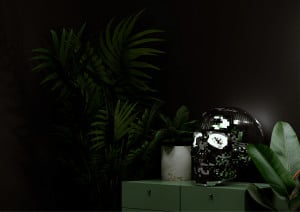 In the absence of light, plants are unable to produce oxygen yet continue to respire and release carbon dioxide. Does this make our houseplants harmful?