9 Rare And Unusual House Plants For Sale On Etsy
If you buy something using the retail links in our articles, sometimes we earn a small affiliate commission. This does not impact the products we recommend.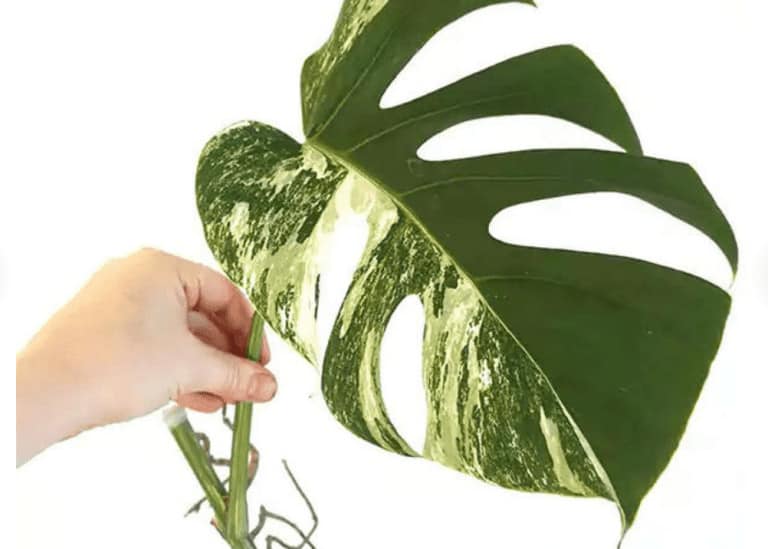 Learning about the world of rare plant collecting was a complete eye opener!
Where you aware that there exists a whole world of plant hunters who are committed and passionate enough to travel countries from coast to coast solely in search for the perfect specimen?
This close knit community take their conversations online where exotic names are exchanged along with fabled tales about when someone was "that close to getting their hands on a Rothschild's Orchid" or "just one bid shy of the reserve for the most stunning variegated Monstera you ever did see". 
If you're new to the scene at one point or another you might find yourself thinking…'why all the fuss?'
Perhaps it's just pleasurable to partake in the 'hunt' for new possessions that we value so highly. Exchange plants for something you are passionate about (ahem..those shoes??) and all of a sudden things become a little more relatable. 
Whatever the reason, when your 'thing' is collecting indoor plants the desire is heightened even further by the urge we humans feel to be connected with nature. 'Biophilia' as it is termed is the innate affination that we have to being close to other living things.
You only need to consult Google Trends to learn that the popularity of houseplants has consistently grown year after year, and by no coincidence so has the increase in urbanisation and city dwelling.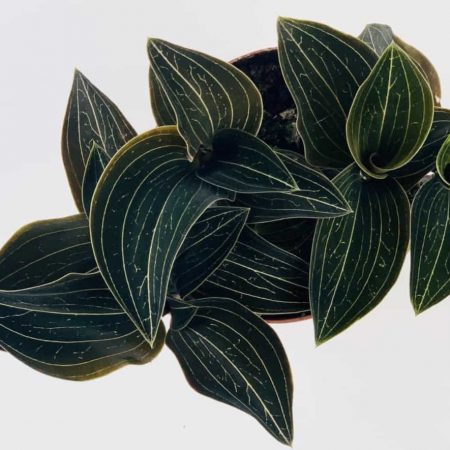 For us, collecting indoor plants has been a vice for a number of years now. Ever since learning the basics of plant care (after making many, many mistakes mind you) we felt bold enough to test our skills and bring in some rare lush foliage into our indoor jungle.
We're talking about plants that you just don't find for sale in your local garden centre or even high street plant stores.
There's a few reasons why some houseplants are hard to find or could be classed as rare. 
They are brand new hybrids, recently cross bred by growers and simply haven't had the chance to be propagated in any significant number.
They are challenging to keep and require precise growing conditions that are hard to replicate consistently in a house or apartment.
And most likely the demand for some plants is so great that growers just cannot keep up with demand.
In the journey to choosing a couple of rare plants to bring home we encountered a good few that were just too incredible not to share. And these form the basis of the selection below. 
Before scrolling down and picking up your own potted friend there's a couple of points that you might like to bear in mind.
Plants really don't love being boxed up in darkness and shipped halfway across the country. Even the most robust of houseplants will suffer from being cooped up and devoid of light.

For plant health and to minimise your carbon footprint, many of the rare houseplant sellers post to select countries only. We've added a map against each plant to show where the sellers are based. 

Many of the featured sellers have already provided us with excellent advice on how to care for the plants they sell. Don't be afraid to tap into that knowledge.

Being a small business we're big advocates of shopping small wherever possible. So rather than pull a list of plants straight from Amazon we scoured Etsy and touched base with some very friendly and helpful store owners.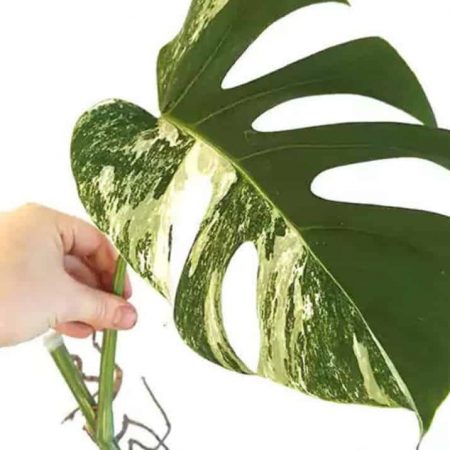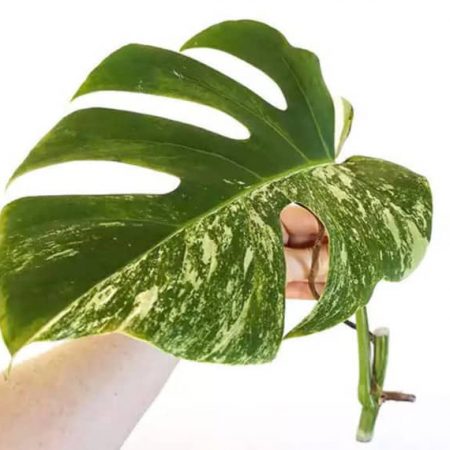 One of the most instantly recognisable plants on our list is the Variegated monstera.
The stunning white and pale yellow marbling effect that you see is formed as a result of a mutation that limits chlorophyll production in sections of tissue.
Mature plants are so sought after that the Monstera deliciosa variegata can demand some of the highest prices on the rare plant market, with specimen reportedly exchanging hands for upwards of $5,000!
The half-moon variegated monstera (where the leaf is symmetrically split between white and green) in particular has a photogenic appearance that has featured on many Instagram profiles in recent years.
One factor that contributes to this plant being so rare is that the tissue affected by the mutation is unable to contribute towards plant energy production in any great degree. This causes the plant to grow at a slower pace overall.
'Plants for all Seasons' understands that handing over large sums of money for a plant no matter how beautiful it is isn't for everyone and so offer cuttings and smaller starter plants at a much more affordable rate to get you started. 
This is one statement plant that's a guaranteed conversation starter the next time you have family and friends round.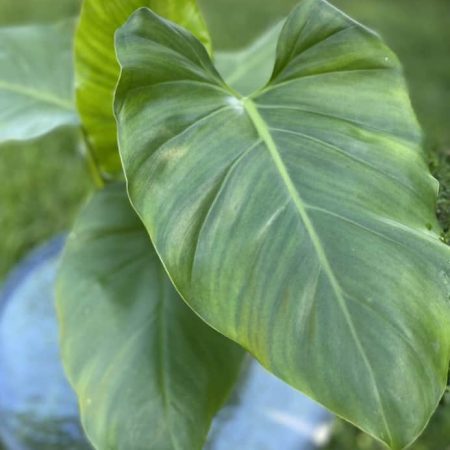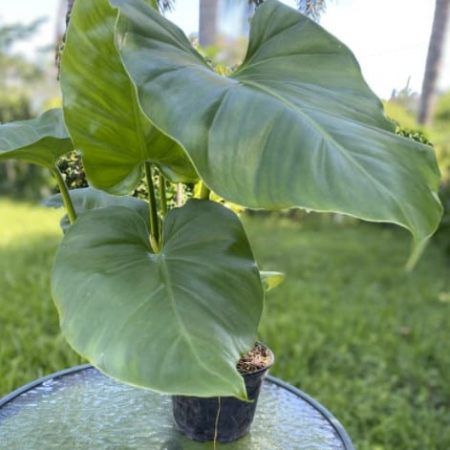 Got big or go home! Giant philodendron as sold by Tropical plants FL are the perfect plant to begin creating that indoor jungle vibe. 
With each individual leaf stretching up to 5 inches in length this climber can quickly create a canopy. Train it to follow a structure and you could soon be enjoying dappled shade in a sunny area of your home. 
Although a little large to incorporate into our 'green' home office set-up this giant is on the shortlist to feature on our next living wall project.
The Red hot cat's tail, or Chenile plant, is a plant native to South America that definitely falls into the 'unusual' houseplant category. 
Another fast grower, you might actually find that the Red hot cat's tail is a houseplant you'll have to prune back to keep in order. In exchange for the tidy up and shaping you'll be rewarded by bushy new growth and a multitude of pendulous red blooms that persist for months and months on end. 
If you live in the UK you can grab yours at StupidEggInteriors.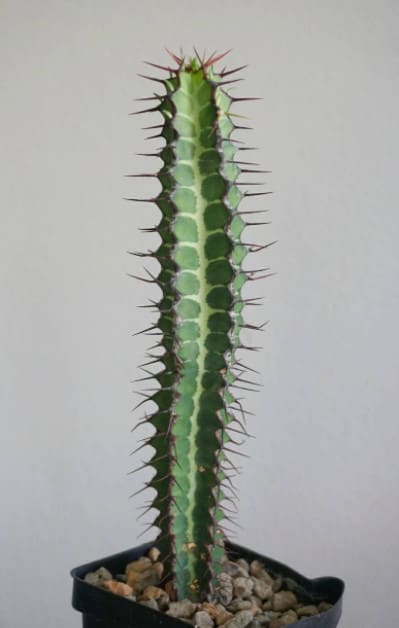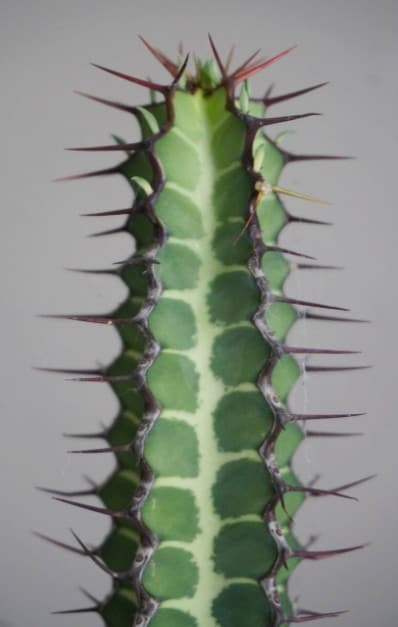 The dramatic figure of Euphorbia tescorum is one that stays in the mind long after you first set eyes upon it.
Provide this one with a free draining potting medium along with plenty of sun (similar to conditions found in its native region of East Africa) and you'll soon begin to see more branches erupting from its base.
If you're lucky you might even be rewarded by a display of yellow flowers that light up the tip of each branch like a flame on a match. 
And if the Euphorbia tescorum has already been snapped up (these guys don't hang around for long!) the selection of other exotic plants at Variegate Exotics, such as the Forbessi Spiralis Cactus, won't disappoint.
Cast your eye over the business's wonderfully colorful Instagram account (Instagram: @variegataexotics) to get the heads up on what's growing in the propagation station and soon to be listed.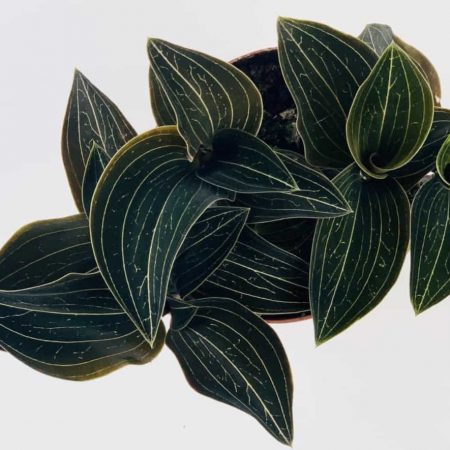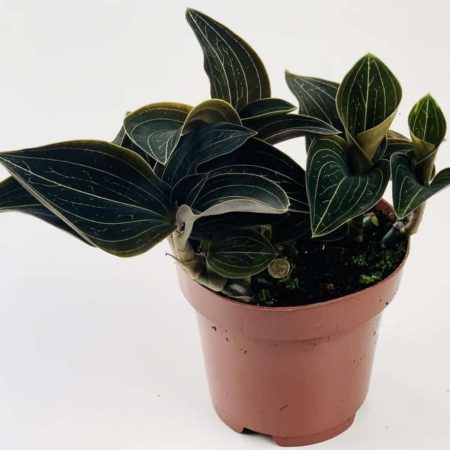 Flowering annually on a single stem, the little white flowers produced by this Jewel Earth Orchid are easily upstaged by its stunning leaf foliage. 
Naturally found in the soils of river banks in Indonesia and Myanmar, Ludiscia discolor Gold is far more dependable and robust than orchids with air roots.
Of course growing beneath dense canopy and next to water creates an extremely humid environment. You'll want to provide conditions with relatively high humidity if the Jewel Orchid is to truly thrive.
When indoor plants turn a tinge of yellow it's normally not the best of signs. This is absolutely not the case with the compact, upright Philodendron 'Moonlight'.
Newly unfurled leaves of the Moonlight shine with an almost neon glow before maturing into a deep dark and calming green. 
Relatively tolerant of light, water and humidity this one makes an ideal entry level plant for the rare plant newbie.
Astrophytum Myriostigma Quadeicostatum
The diversity of globular cacti and even the Astrophytum genus is vast but none are quite as unique as the Astrophytum Myriostigma Quadeicostatum. Covered in thousands of tiny white dots and comprising of four ribs it presents a shape that reminds us of a rubix cube. 
Thankfully there's no complex formula to helping the quadeicostatum survive.  A lover of full sun this plant is extremely drought tolerant and can be left alone for weeks provided it's growing in free draining medium.
Variegated Graptoveria Silver Star
The subtle variegation in this Variegated Graptoveria Silver Star presents itself in a soothing gentle gradient between pale green fringes of the leaf a and darker inner portion.
Contrast this palette against red tips and pale pink flowers in Springtime to add some real interest into your collection. 
Like many succulents the leaves of a mature healthy Graptoveria plant can be used to propagate cute little rosettes fairly easily, so think of this plant also as an investment that will really help boost the number of plants in your collection. 
Alocasia reginula 'Black Velvet'
Native to the jungles of Borneo, Alocasia reginula 'Black Velvet' has striking silver venation that really pops against the dark, almost black leaves. As you might guess from the name the leaf hairs form a velvet like texture to the touch.
With enough patience and care this plant can eventually grow to above 1m in height meaning it is perfect to start its life in a desktop planter before graduating to a floor plant stand in later life.
Do I need any specialist equipment to keep rare indoor plants?
Not particularly. Of course grow lights and humidifiers would help by being able to regulate conditions inside your house to exactly what your rare plant seeks but they're not entirely necessary. 
Just keep a note of the plant's desired light exposure, watering, growing medium and feed. 
If you are investing in a particularly costly indoor plant and know that you live in a cold dark part of the world then it might make sense to pick up one of two accessories to help provide for your plants needs.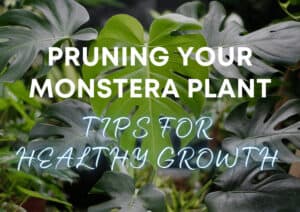 Pruning your Monstera plant can be intimidating, but it's essential for its health and appearance. Follow these simple steps to keep your Monstera thriving.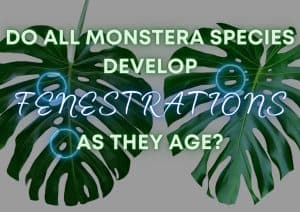 Monstera plants are well-known for their beautiful fenestrations, but when do they occur during the plant's development, and do all species develop them?