9 Stunning Succulent Selling Etsy Shops | 2023 Reviews
If you buy something using the retail links in our articles, sometimes we earn a small affiliate commission. This does not impact the products we recommend.
Through shopping for online ourselves we've built up a good idea of where the best succulent selling Etsy shops can be found. Hopefully our shortlist below will prove useful to you too.
For clarity our favorites weren't just picked out of thin air. There were some 'strict' criteria used to assess whether a shop was deemed a hit or a miss.
The attributes we sought included…
A demonstrated knowledge of succulents
A diverse selection of succulents for sale
Really positive customer reviews
Genuinely helpful information included in the listings
Before sharing the select few, a quick word…
Please assume that sellers on the list only distribute plants throughout their own country. This might not always be the case but to best preserve the health of plants its probably in your interest to shop as close to home as possible.
For this reason we've tried to spread the geographic range of shops across each side of the Atlantic, between UK and US sellers.
A familiar name to many succulent collectors, the Queen of Succulents, is known for creating living art using succulents as the building blocks. Something her 126k Instagram followers(!) just cannot get enough of. 
An aerial shot of each plant adorns listing thumbnails, making it really easy to compare and contrast plant colors against one another. This is perfect if you are hoping to gain an idea of how they might look next to one another in your own living art.
Our favorites were the eye catching neon shades of Echeveria gilva and the deep emerald Echeveria raindrops however you're so spoiled for choice that there is a new star addition no matter the size of your collection. 
Sourcing and growing succulents of only the highest quality has always been a priority of NorCal Succulent Shop owner Eddie.
Fed up with paying over the odds for succulents from big box stores, often for a below par specimens, this was a classic case of 'if you want to do something right….do it yourself'!
The listings for an impressively diverse selection of plants on NorCalSucculentShop are organised elegantly into pot size (2″, 2.5″ and 4″), making navigation straightforward for those new to the world of succulents. 
Staying true to the aim, even the rarer plants are offered at very fair prices indeed. This honest approach to business has clearly struck a chord with customers amounting to almost 10,000 sales in little over a year!
The succulent adventure has even taken Eddie to the point of opening a brick and mortar store to keep up with demand. If you're ever lucky enough to find yourself passing through Martinez, CA, you know where to go.
We love giving plants as gifts, both to encourage the reluctant gardener (you know who you are) and to our green fingered friends who appreciate anything that grows.
The problem with gifting our own home grown plants however is that they lack a certain, well,  giftability (translate = they make rubbish gifts).
This is where the family run 'Succulent Bar' can step in to save the day. Jessica and the family design, source and supply carefully curated succulent gift boxes for a whole host of occasions including 'Birthdays' (of which there is a huge 26 different boxes), 'New Home' and 'Corporate' celebrations. 
The high quality of individual items allows you to gift these boxes without any worries whatsoever.
Shipping is available throughout the US.
Other US Succulent Stores Worth Checking Out....
Dutch Touch Growers
Based out of Zeeland, Michigan, the family owned and operated Dutch Touch Growers bring 20 years of experience in the plant growing industry to the table.
This shop can supply succulents on a serious scale should you wish to plan a large number of corporate giveaways, or nature inspired party bags.
Fully rooted plug plants including Sempervivum Golden Nugget come with a convenient QR code that leads direct to an online succulent care guide.
Kels Succulent Shop
The bizarre yet highly sought after Mermaid Tail succulent (Crested Senecio Vitalis) is the first thing that draws the eye when visiting Kel's Succulent Shop. This only lasts for a few seconds mind as immediately the Aloe firebird, and  the chilling Dragon Bone Cactus demand attention.
If ever there was a collection of plants which showcased the diverse, beautiful and sheer odd world of succulents, it's Kel's shop. 
Established back in 2016, Peng Succulents is somewhat of a wise old wizard amongst the fresh faces selling succulents on Etsy.
Grown and nurtured in Bexleyheath, London, the rare succulents offered by this shop are carefully curated. Quality over quantity is the name of the game on this easy to navigate store.
Where Peng Succulents really excels is in the celebration of planting, displaying and caring for your new plant gang. 
Beautiful hand shaped pots = Check
Soil mixed and portioned especially for succulents = Check
Quality plants = Check
If you're in a rush to pick up a gift but don't know the first thing about succulents, then Peng has you covered… 
Other UK Succulent Stores Worth Checking Out....
Uplicot
Owner Nadia combines her passions of jewelry, woolen wear and succulents to bring an Earthy feel to this long established Etsy Store (2011). Of particular note is the beautiful selection of trailing succulent cuttings including Dolphin plant (Senecio peregrinus), String of Turtles (Peperomia prostrata) and the Jade necklace plant (Crassula Marnieriana Hottentot).
Green Wych
Multiple pages of rare and unusual Echeveria, Graptoveria and Pachyveria makes it difficult to shop here without instinctively wanting to fill your basket. 
One listing even offers a collection of 50(!) leaves and cuttings to start you on your way to having a mega collection. As a keen gardener I can't think of a more exciting gift to receive.
74 pages of positive reviews let you know you're in safe hands with Green Wych and store owner Annie.
Not only do you have a better selection of plants to choose from by shopping for succulents on Etsy, the cost is almost always more agreeable AND you get to tap into the knowledge base of genuinely passionate experts. 
Unlike big box stores or garden centers, picking up succulent cuttings and individual leaves is also a viable option on Etsy. 
Can succulents stay outside in winter?
Generally succulents are able to be left outdoors during winter (in their natural surroundings many succulents are exposed to very low temperatures), however when extreme temperatures, beyond that which the plant has evolved to cope with are experienced, the plant will begin to suffer.
Damage to the tissue of most succulents is sustained when temperatures dip below freezing for a sustained period of time. There are species that can handle these conditions but as a rule of thumb think of 35F as the threshold.
To reduce the risk of plant damage, during colder months many Etsy sellers encourage the inclusion of heat packs in amongst parcels containing live succulents.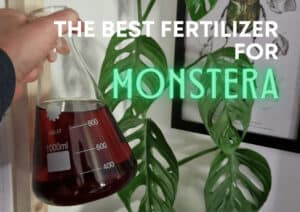 This guide will help you choose the optimal fertilizer for your Monstera so as to help maximize the plant's health and increase foliage production.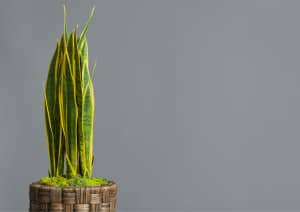 With the huge choice of indoor plants available for sale these days it's pretty easy to become quickly overwhelmed when searching for a desktop plant that's just right for your own office...